Featured Sponsors

COPsync, Inc. (COYN) is a technology company that improves communication between and among law enforcement officers and agencies from differing jurisdictions to help them prevent and respond more quickly to crime. The COPsync Network connects law enforcement officers and agencies to a common communications system, which gives officers instant access to actionable, mission-critical data and enables them to share information and communicate in real-time with other officers and agencies, even those hundreds and thousands of miles away. The Network's companion, COPsync911 threat alert system, enables schools, courts, hospitals, government buildings, energy, telecommunications and other potentially at-risk facilities to automatically and silently send threat alerts directly to local law enforcement officers in their patrol cars in the event of a crisis, thereby speeding first responder response times and saving minutes when seconds count. Visit www.copsync.com and www.copsync911.com for more information.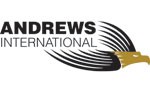 Andrews International provides full-service security and risk management solutions specialized to customer needs in a variety of industries. Its strategic partnership approach involves integrating security with focused customer service, risk analysis and resource optimization to provide solutions that become part of its customers' corporate cultures. Andrews International is headquartered in Los Angeles, is the largest private, American-owned full-service security provider in the United States, supporting customers nationally and internationally.

The primary goal and mission of American Mechanical Services (AMS) is to provide quality workmanship for a fair price. Our intent is to honor all of our commitments and to strive for 100% customer satisfaction.

The mission of the FINRA Investor Education Foundation is to provide underserved Americans with the knowledge, skills and tools necessary for financial success throughout life. The Foundation provides high-quality, easily accessible information and tools to help investors better understand the markets and the basic principles of saving and investing. SaveAndInvest.org, a FINRA Foundation website, offers easy-to-use tools and information to help investors make sound financial decisions and protect themselves from investment fraud.
Scam Detector™ is a smartphone and web-based app that exposes the world's most notorious fraudulent activities, educating consumers around the globe on how to prevent financial fraud. Scams are grouped into nine categories by industry, and citizens are encouraged to submit scams and share them instantly in the app via Facebook, Twitter, or by email.
Soft-Lite was founded in 1934 and has come to be known as a leader in the replacement window manufacturing industry.
So

ft-Lite creates products that exceed industry standards and customer expectations with windows that are AAMA Gold, NFRC, and Energy Star certified. The company manufactures window lines with industry leading performance characteristics, such as .16/.17 U-Values, .01 and .02 air infiltration, and design pressures in the LC-60-65 arena. With the addition of the Gorell product lines, Soft-Lite also now offers replacement windows with safety benefits such as Armor Max, and Armor Impact hurricane glass. www.soft-lite.com


The Wireless Foundation
The Wireless Foundation funded the production of NCPC's Crime Prevention Month Kit 2009-2010: Staying Safe in a High-Tech World.The Wireless Foundation's GET WISE ABOUT WIRELESS program helps educate students about the responsible behaviors associated with using cell phones.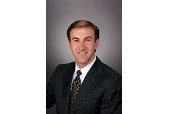 Thomas A. Zimmerman, Jr. is a consumer rights attorney in the Chicago area. Since 1996, attorney Thomas Zimmerman has served clients in DuPage, Lake, and Cook counties in Illinois. He has built a solid reputation, including recognition as one of the "Top 40 Illinois Lawyers Under the Age of 40." Mr. Zimmerman recently gave McGruff a big assist. Mr. Zimmerman suggested that the National Crime Prevention Council be named as the charitable beneficiary related to the settlement of an identity theft case. All of us at NCPC -- the Board, the staff, and especially McGruff The Crime Dog® -- thank you, Tom.