Fraud
The anonymity and convenience of the Internet, as well as our tendency to do nearly everything online from dating to paying bills, make us more at risk of fraud and identity theft.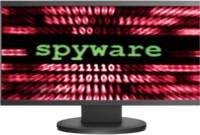 In a 2011 study by NCPC, 41 percent of young adults are concerned about fraud and identity theft.1 All a thief has to do is steal something as basic as a social security number to open bank accounts, file for government-issued identification, and apply for credit cards. Although these crimes are relatively easy to commit, investigating and prosecuting these matters are complex and time consuming. Thus, it's up to users and consumers to protect identities and avoid fraudulent schemes.
Phishing Schemes
People are falling victim to phishing schemes at dramatic rates. Phishing is an online scam using the Internet and social media to trick people into divulging sensitive information and transferring money. Deciphering legitimate messages from fake ones can be difficult. Phishers design messages to look genuine by using company logos and copyrighted images. Fraudulent messages may be very elaborate and may use your name or other personal information to make you think the messages are legitimate.
The most reported fraudulent phishing scheme is a message that appears to be related to the FBI. A scammer will disguise his or her messages and use FBI logos and language to trick people into releasing private information. The federal government will never email you and ask you to verify bank account information or your Social Security number.2
Statistics released from an RSA Security Solutions report estimated more than $687 million in monetary losses worldwide from phishing schemes in the first half of 2012.3 Phishing remains one of the top threats on the Internet and shows no signs of stopping. These messages play on human emotion and encourage people to act immediately. Phishers use the information provided through these scams to steal identities and account information.
What Phishing Messages Might Look Like…
Generic Messages
Messages Containing Several Links to Unrelated Sites
Giveaways/Prizes that Seem Random or Too Good To Be True
Email Petitions and Protests
Order Confirmation from Online Sites
Emails from Your Bank To Update Account Information
Personal Messages from a Friend Allegedly Stranded in Another Country with No Money
To avoid becoming a victim of phishing schemes, always trust your instincts. If you don't know the source of the message or something about it makes you uncomfortable, don't open it or click on it. Your bank will never ask you to give out your account information. If in doubt about the authenticity of any message, call the supposed source to confirm or deny its legitimacy.
Don't click on links if you don't know the source.
Don't give out your personal information. If submitting your account information or credit card number for online purchases, make sure the site is protected.
Use firewalls. Some of the links may carry Trojan horses or viruses that can damage or grant access to files in your computer.
Update your antivirus system regularly. The upgrades are offered for your protection. The older the system, the more time hackers have to infiltrate the system.
If you suspect a message is a phishing scheme or you fall victim to a scam, take proper action to protect yourself and report the message.
If you received the message in email format, forward the text to the United States Computer Emergency Readiness Team (US-CERT) (www.us-cert.gov), the Internet Crime Complaint Center (www.ic3.gov), and the Federal Trade Commission (www.ftc.gov).
Contact a computer expert to check your computer to ensure no malware or spyware has been installed on your computer.
1 National Crime Prevention Council. Tips to Prevent Identity Theft. Arlington, VA, 2011. Available: www.ncpc.org/topics/fraud-and-identity-theft/tips-to-prevent-identity-theft.
2 Internet Crime Complaint Center. 2011 Internet Crime Report. Washington, D.C., 2011. Available: www.ic3.gov/media/annualreport/2011_IC3Report.pdf.
3 RSA Security Solutions. Phishing in Season: A Look at Online Fraud in 2012. Bedford, MA, 2012. Available: http://blogs.rsa.com/phishing-in-season-a-look-at-online-fraud-in-2012/.