2014 Crime Prevention Month Partner Resources
Get Alerts, Stay Alive: Emergency Preparedness
October 1 – 11, 2014
We live in an age when an emergency or a natural disaster can happen in any community, at any time. An informed, alert, and connected citizenry can help save lives and protect property. Wireless Emergency Alerts (WEAs) can help all Americans be prepared to respond to emergencies where they live, work, go to school, or socialize.
NCPC Resources
Print Tools
Community Participation in Homeland Security: This report summarizes the first-ever National Watch Groups Summit, discussing homeland security and community preparedness.
Crime Prevention Can Spur and Support Homeland Security in Neighborhoods and Communities: Part of a topical series, this report outlines similarities between crime prevention and suggests the benefits from having the two disciplines work together.
Disaster Preparedness: A Checklist: Do you have an emergency plan? An escape route? A supply of water? This guide features a checklist of helpful resources for protecting your family from disaster, natural or man-made.
Family Link-Up Plan: This two page template guides you through developing a family contact and shelter strategy.
Partner Resources
The Integrated Public Alert and Warning System (IPAWS) program provides State, territorial, tribal, and local governments with the capability to integrate their alert and warning systems with the national alert and warning infrastructure. The IPAWS infrastructure was designed to enhance public safety through rapid dissemination of emergency messages to notify the American people in the preservation of life and property by using a variety of communication platforms. Currently, IPAWS provides alerts and warnings to the nation's television, radio, satellite, wireline, and cable operators via the Emergency Alert System (EAS); to cooperating Commercial Mobile System Providers (CMSPs) for delivery to compatible cellular phones by Wireless Emergency Alerts (WEA); to the National Oceanic and Atmospheric Administration's (NOAA) All Hazards Weather Radio (NWR) through the HazCollect program; to certain internet connected dissemination services; and other unique alerting systems.
Print Tools
Kids WEA Fact Sheet: This fact sheet highlights and describes the text-like alerts that Americans can receive to prepare for emergencies in the area.
Amber Alert Fact Sheet (WEA): AMBER Alerts are urgent bulletins issued in the most serious child-abduction cases. The America's Missing Broadcast Emergency Response (AMBER) Alert Program has coordinated with the National Center for Missing and Exploited Children (NCMEC) to send out AMBER Wireless Emergency Alerts. Learn more about the details of receiving AMBER WEA's in this fact sheet.
WEA Fact Sheet: Wireless Emergency Alerts, or WEAs, are free messages sent directly to your cell phone, warning you about severe weather, AMBER alerts and threats to safety in your area. This fact sheet provides the need-to-know information about receiving WEAs.
WEA FAQ's: Learn the who, what, when, and where of WEA alerts available for mobile devices.
Ready.gov: Prepare. Plan. Stay informed. Learn how by visiting the website.
FEMA's Emergency Management Institute-American's People Course, link: To support the Department of Homeland Security and FEMA's goals by improving the competencies of the U.S. officials in Emergency Management at all levels of government to prepare for, protect against, respond to, recover from, and mitigate the potential effects of all types of disasters and emergencies on the American people. Learn how to apply and get involved in programs and activities on this website.
Raise Your Voice To Stop Hate
October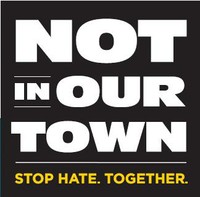 12 – 18, 2014
Hate divides communities. Hate can lead to crime and violence in schools, places of worship, and local communities. According to the Federal Bureau of Investigation's Uniform Crime Reporting program, in 2012, 1,730 law enforcement agencies reported 5,796 hate crime incidents involving 6,718 offenses. Nearly half of these incidents were racially motivated but many also included sexual-orientation, religious, ethnicity or national origin, and disability bias. The majority of these offenses were directed against persons (59.1 percent). Students, parents, businesses, law enforcement, and the community all play a role in preventing hate crimes and building cohesive communities that are safe for all.
NCPC Resources
Print Tools
Delete cyberbullying! Don't write it! Don't forward it! Who is at risk for cyberbullying? What is cyberbullying? How do we prevent it? Answers to these questions are explained in detail in this online newspaper.
Cyberbullying Prevention: Working Together: Educators, school administrators, victim service providers, law enforcement, and even students should be involved in cyberbullying prevention.
Cyberbullying Reproducible and Localizable Outreach Tools: These tools can be localized by law enforcement and crime prevention practitioners to teach kids how to prevent and respond to cyberbullying (available in palm card, flier, and poster sizes).
Video/Audio
Click here to watch NIOT's Webinar -- Raise Your Voice to Stop Hate: Ideas and Lessons from Not In Our Town.
When the Going Gets Scruff: McGruff the Crime Dog® and his nephew Scruff work together to prevent bullying at school. Great for kids, educators, parents, law enforcement, and crime prevention practitioners, this animated short video is a fun way to open discussions about respect and bullying.
Illuminate Cyberbullying: Cyberbullying is common in today's society. This PSA is designed to bring this crime into the light to raise awareness.
Guides
Social Media and Cyberbullying: Keep information and personal details safe on the internet. Go through this checklist to be sure your online safety is optimized.
Educators Preventing Cyberbullying: This resource provides 10 tips for preventing cyberbullying in schools.
Outreach to Underserved Teen Victims of Crime: Chart a Course for Expanding Victim Services to Youth – This guide on projects and resources is aimed toward helping underserved teen victims of crime. Along with this Case Study Guide, this resource provides helpful examples of how to reach specific youth populations with crime prevention messages and strategies.
2010-2011 NCPC Crime Prevention Month Kit – The Circle of Respect: Are You In It? – Respect should be an integral part of every relationship. This toolkit focuses on promoting respect in interpersonal relationships to prevent crimes like sexual harassment and bullying.
2011-2012 Crime Prevention Month Kit- Young, Savvy, & Safe: Are You Ready? This Crime Prevention Month Kit helps teens and young adults keep themselves safe from crime as they navigate their first apartment, online, traveling alone, and more.
Partner Resources
Not In Our Town is a movement to stop hate, address bullying, and build safe, inclusive communities for all. Not In Our Town organizing tools, films, and new media help local leaders build vibrant, diverse cities and towns, where everyone can participate.
Guides and Tools
Parent Guide To Preventing and Addressing Bullying and Intolerance: Not In Our Town's Free Guide will help you help your child. Whether they barely see their friends or are "feeling sick" more frequently, your child is probably experiencing bullying and taunting. Dealing with it is a delicate and complex procedure. The Not In Our School Parent Guide highlights what you should do when your child is a victim of bullying.
Quick Start Guide: How To Launch a Not In Our School Campaign: This FREE guide will help you mobilize students to be "upstanders" who take action to stand up for another and create a climate that reflects the values of safety, respect, and inclusion.

Working Together for Safe, Inclusive Communities – This initiative, presented in collaboration with the U.S. Department of Justice COPS Office, provides films, resources, and case studies to help law enforcement and community partners work together to prevent, report and respond to hate crimes.
Not In Our Town Quick Start Guide – This guide provides steps for starting your own local Not In Our Town campaign, and features ideas from communities across the country that are standing up to intolerance.
Not In Our School (NIOS) Quick Start Guide – This guide offers ideas educators can use to incorporate NIOS across the curriculum, 10 steps to get NIOS started in schools, and tips for starting a NIOS student club.
Take the Not In Our Town Pledge!
A pledge can bring your friends, families, and neighbors together to help create a community of acceptance and respect. Download the Not In Our Town pledge, and learn about successful pledge campaigns from across the country.
Learn How Your Town Can Be a Gold Star City: Is your town making a lasting commitment to safety, respect, and diversity? Learn about Not In Our Town's new Gold Star Cities campaign, which recognizes and certifies cities and towns that are taking proactive steps to prevent hate, intolerance, and bullying; and to promote diverse civic participation.
Video/Audio
Waking in Oak Creek (30:00), presented by Not In Our Town and the U.S. Department of Justice COPS Office, dramatically reveals the courageous police and community actions that took place after the 2012 shootings at the Sikh Temple of Wisconsin. The film comes with a community viewing guide and educator lesson plan. DVD copies of the film are available free to the public (including law enforcement agencies, community groups, schools, civic leaders, etc.) for trainings, workshops, community screenings and discussions, and other activities, via this link: http://www.niot.org/cops/wakinginoakcreek.
For more information or assistance organizing a NIOT community event or agency training, please contact Michelle Gahee Kloss, Director of Community Engagement, at mgkloss@niot.org or 510-268-9675.
Prevent Financial Fraud: Before You Invest, Ask and Check
October 19 – October 25, 2014
Each year, an estimated 13.5 percent of U.S. consumers (30.2 million people) are defrauded, losing a total of close to $3 billion. A survey conducted by the FINRA Investor Education Foundation of U.S. adults age 40 and over found that more than 80 percent of respondents had been solicited to participate in a potentially fraudulent scheme, and more than 40 percent of those surveyed could not identify the classic red flags of fraud. Learn more about the risk factors and red flags of financial fraud. Help spread the FINRA Foundation's consumer strategy, Ask and Check to help prevent Americans from fraud victimization, which can have devastating consequences for individuals, families, and communities.
NCPC Resources
Audio/Video
Elder Financial Fraud News Segment: This video highlights the prevalence and severity of senior financial fraud and provides tips on how to avoid being scammed.

The Call: This radio-ready PSA provides useful tips on how to avoid becoming a scam victim (available in 30 second and 60 second formats).
Seniors and Mortgage Fraud Podcast: Listen to how counseling services help seniors and what economic factors seniors are facing. Find out what makes seniors vulnerable to scams, the most common scams, and how they lead to mortgage and reverse mortgage fraud.

Improving Public Safety Series Podcast on Senior Crime: This informative podcast features Doug Shadel, Senior State Director of AARP, as he describes helpful ways seniors and their families can protect themselves from financial fraud.

"School for Scoundrels" TV Ad: This PSA works with the Seniors and Telemarketing Fraud 101 booklet to teach seniors how to avoid scams.
Print
Senior Financial Crimes Reproducible and Localizable Outreach Tools: These tools help law enforcement and crime prevention practitioners teach senior citizens how to foil "scoundrels and scams" (available in flier, palm card, and poster size)
Senior Scams Reproducible and Localizable Outreach Tools: These tools help law enforcement and crime prevention practitioners teach senior citizens how to protect themselves against scams.
• Available in English in palm card, flier, and poster sizes
• Available in Spanish in palm card, flier, and poster sizes
Partner Resources
Training
Find an investment fraud prevention trainer near you and arrange a presentation for your community.
Kits/Resources
Crime Prevention Month Kit 2013-2014 – Protecting Your Assets: Keeping Our Communities Safe from Financial Fraud – Colorful, informative, and reproducible for crime prevention practitioners, law enforcement, and community members, this Crime Prevention Month kit will help people spot and stop scams.
"Fighting Fraud 101: Smart Tips for Investors": This booklet is a great educational resource.
Avoiding Investment Scams: This FINRA Foundation Alert warns investors about classic types of investment fraud and helps investors spot and avoid the types of persuasion tactics used by fraudsters.
Investor Knowledge Quiz: Test your knowledge on smart and safe investments.
Sign-up for Investor News Alerts.
Order a free DVD of the award-winning documentary, Trick$ of the Trade: Outsmarting Investment Fraud."
Print Tools
The FINRA Foundation, NCPC's partner in investment fraud prevention, has additional print resources to help you fight fraud that are available through this ordering portal. Some of FINRA Foundation's newest resources include:
Program and Outreach Toolkit – This new release for the Investor Protection Campaign on SaveAndInvest.org is part of a research-based program and includes an hour-long documentary, interactive curriculum, and print and online materials.
Financial Fraud Study ‒ The FINRA Investor Education Foundation's 2013 research report, Financial Fraud and Fraud Susceptibility in the United States (PDF 417 KB), contributes to a deeper understanding of financial fraud. Visit http://www.saveandinvest.org/FraudCenter/Research/ for more information.
Taking Action: An Advocate's Guide to Assisting Victims of Financial Fraud – More than 30 million Americans are victims of financial fraud each year. Advocates can use this new tool to support fraud victims.
Scams, Schemes, and Swindles – The Financial Fraud Research Center presents a summary of research on consumer financial fraud. This white paper outlines what experts know (and what they have yet to learn) about consumer financial fraud – its prevalence, victims, perpetrators, and methods.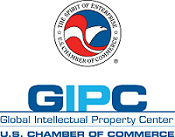 Get Real About Intellectual Property Theft
Many people believe that purchasing counterfeit products is a victimless crime and bargains like these are a part of everyday life. The consequences of intellectual property theft are real and include increased gang and organized crime activity, economic loss, and life-threatening harm to consumer health and safety. Intellectual property theft isn't a victimless crime. Thieves reap huge profits from the counterfeit products, which in turn can damage lives and destroy neighborhoods.
Partner Resources:
Ten Tips to Avoid Purchasing Dangerous Fakes
The production, distribution and sales of counterfeit goods have become a multi-billion dollar criminal activity that affects almost every American industry. While criminals see this as a lucrative, low-risk business model, this illicit activity not only harms U.S. businesses but also puts American consumers at risk. The U.S. Chamber of Commerce's Global Intellectual Property Center, which represents a large cross-section of the world's most innovative and creative businesses, has issued the following consumer safety alert and tips for consumers to avoid purchasing these dangerous fakes.
Trust your instincts. If it's too good to be true, it probably is.

Insist on secure transactions. When doing business online, make sure your payments are submitted via websites beginning with https:// (the "s" stands for secure) and look for a lock symbol at the bottom of your browser.

Watch for missing sales tax charges. Businesses trading in counterfeit goods often do not report their sales to financial authorities—a difference you may notice in the price you ultimately pay, particularly in states that collect sales taxes.

Seek quality assurance in the secondary market. Reputable and reliable resellers have comprehensive inspection and authentication procedures and technicians to inspect the equipment they sell.

Be particularly careful purchasing medicine online. Reports suggest that 96% of online pharmacies do not meet safety or legal standards.

Be vigilant when buying abroad. When shopping on international websites, look for trusted vendors that use identifiable privacy and security safeguards and have legitimate addresses.

Avoid the impossible. If a movie is still in theaters (or has not even premiered in theaters yet), beware of online streaming or download sites, which oftentimes install malware that can steal your credit card and other personal information without you even knowing.

Scrutinize labels, packaging, and contents. Look for missing or expired "use by" dates, broken or missing safety seals, missing warranty information, or otherwise unusual packaging.

REPORT FAKE PRODUCTS THAT ARE FAULTY OR DANGEROUS

. Consumers can play an important role in keeping the market free of fakes. Report unsafe products to the Consumer Product Safety Commission.

www.SaferProducts.gov

Spread the word about the danger of fake products. Teach your kids about counterfeits and warn friends and family of illegitimate product sources.
Videos
Other educational efforts can be helpful, in addition to the National Crime Prevention Council and U.S. Chamber, the following partners were recognized as IP Champions for their campaigns to provide helpful consumers information about the dangerous nature of fake goods, and the bad guys behind them.
"Be Safe. Buy Smart." a consumer awareness campaign by The Center for Safe Internet Pharmacies, to arm individuals with information to ensure safe medicine purchases online.
"Anti-Counterfeit Consumer Awareness Campaign" by Canon U. S. A., for highlighting the danger of counterfeit electronic goods.
"Counterfeit: Don't buy into organized crime" by the United Nations Office of Drugs and Crime for educating the public on how counterfeit goods are being used to funnel money to more nefarious efforts.
Consumers Try To Spot Dangerous Fakes In Times Square: The U.S. Chamber of Commerce's Global Intellectual Property Center launches their consumer awareness campaign, highlight the real dangers of counterfeit products.
Print
Getting More Than You Bargained For: The creation and trafficking of counterfeit and pirated goods have become a lucrative business that hurts the American economy and destroys lives. Learn how to protect yourself from the damaging effects of counterfeiting.
IP Delivers Poster: You might be surprised by how many products depend on the intellectual property protection of patents, trademarks, and copyrights. This poster shows you how IP intersects with your daily life and the products you depend upon.
IP Delivers Infographic: The old adage, "a picture is worth a thousand words" is an appropriate way to describe this infographic that lets you know IP delivers infinite possibilities in your life.
United Nations Office on Drugs and Crimes Leaflet on the true cost of counterfeit goods.
United Nations Office on Drugs and Crimes Leaflet on the true cost of counterfeit goods in Spanish.
Fact Sheet
IP Delivers Infinite Possibilities: This fact sheet discusses the IP Delivers educational campaign of the U.S. Chamber of Commerce's Global Intellectual Property Center.
IPR Center Fact Sheet: The National Intellectual Property Rights Coordination Center's (IPR Center) mission is to ensure national security by protecting the public's health and safety, the U.S. economy, and our war fighters, and to stop predatory and unfair trade practices that threaten the global economy.
Illegal Downloads: Technology has made downloading movies and music easy and convenient. But did you know you may be helping gangs or organized crime when you buy a counterfeit CD or DVD or download a movies and music illegally?
For more information, please contact Brian Noyes, at bnoyes@uschamber.com or 202-463-5804.
NCPC Resources
Video/Audio
Premonition: On a busy street teeming with sidewalk stalls, a young woman looks down at a stack of DVDs held in her hands. Beside her stands the vendor. As the vendor touches the money, we close in on the young woman's eyes. Glimpses of the consequences flash before her.
It Hurts: Addie Brownlee (www.addiebrownlee.com), a young musician, plays her guitar to the commuting crowd in a subway station. At her feet is a guitar case open for donations, some loose bills are scattered inside. As she sings commuters gather around but one by one they remove money from her guitar case.
The Dangers of Intellectual Property Theft: Just because something is cheap doesn't make it a genuine bargain after all. There's a lot at stake when you purchase counterfeit or pirated products. Intellectual property theft has real consequences.
Center for Safe Online Pharmacies - Be Safe. Buy Smart. The Center for Safe Internet Pharmacies (CSIP) is a nonprofit organization chartered in 2011 to help Internet industry leaders find a way to address the growing problem of consumer access to illegitimate pharmaceutical products on the Internet. The entities selling these "medicines" typically advertise and present themselves as pharmacies, which inspires consumer trust. The average consumer has no way to know whether the product he or she is purchasing is counterfeit or otherwise unsafe, and is therefore not only vulnerable to the dangers associated with these substances, but also often has little recourse.
"Spot the Fake" Video - Canon asked everyday people if they think they can spot a counterfeit "Canon" battery. Do you think they were able to spot the fake? Watch the video and find out.
'Counterfeit: Don't buy into organized crime' - UNODC launches new outreach campaign on $250 billion a year counterfeit business.
Print
Counterfeit Drugs: Fake medicines contain potentially dangerous ingredients like antifreeze.
Don't Get Burned: Dangerous counterfeit products are purchased every day unknowingly.
Fashionista: The dollars you save on counterfeit goods come at a cost to others.
Jobs/Piracy: The pirated entertainment your purchase or download can cost U.S. jobs.
Dangerous Fakes: Buy safe. Purchase medicine from legitimate sources.
Sneakers: These sneakers really were a steal – stolen trademarks and company profits.
Website
Intellectual Property Theft: Get Real: This website will tell you about the research that went into the campaign, the different types of intellectual property theft, and how to keep from being a victim of intellectual property theft.