McGruff Products and Services
Official Licensees of the National Crime Prevention Council
List of Companies
Arfmann Marketing, L.L.C.

Provider of many McGruff Specialty Products to include but not limited to numerous Safety and Educational Brochures, Sticker Badges, Costumes, Rubber Band Bracelets, Pencils, Crayons, Rulers, Coloring Books, Reflective Bicycle Safety items, DNA Kits, and McGruff Plush Dolls. We offer a large variety of customized items which can be imprinted with your safety message or logo. You can find us at www.mcgruffstuff.com.
Boerner, Inc.

McGruff Safe Kids Identification Kits (English and Spanish), McGruff Internet Safety Kits for Kids, McGruff Kids on Wheels, McGruff Halloween Safety Kits, and McGruff Safer Seniors Kits. All of the McGruff safety kits may be imprinted with a sponsor's name and contact information. Click here or call 800-288-3344 to order.
Discovery Education

McGruff educational films and videos in English and Spanish on topics such as bullying, gangs, vandalism, drugs, personal safety and security, latchkey kids, bicycle safety, Halloween, personal property, preventing child abuse and neglect, diversity, dangerous strangers, gun safety, conflict resolution, and more. Click here or call 888-892-3484 to order.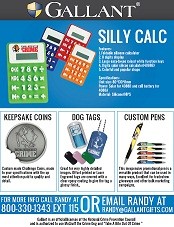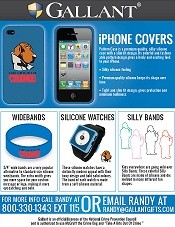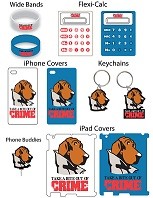 General promotional items and business gifts including but not limited to apparel, decals, awards, mugs, badges, key chains balloons, etc. Click for McGruff Branded Promotional Items or contact dan@gallantgifts.com to order.
Geiger
McGruff Specialty Products Office

McGruff and Scruff dolls, Halloween bags, literature bags, Halloween bags, coloring and activity books, bracelets, tattoos, crime prevention brochures, bookmarks, posters, slide guides, pencils, stickers, reflectives, and other specialty items. Click here or call 888-776-7763 to order or request a catalog.
Parents On Patrol

With McGruff SafeGuard software, Parents on Patrol and NCPC offer parents a way to monitor their children's online activity and report potential threats. Click here to learn more and sign up for the free service.
Robotronics, Inc.

McGruff and Scruff costumes; animated costume (voice- and tape-activated eyes and mouth, with McGruff speaking and singing safety messages through an MP3 player or the wearer's voice using the included Wearer Amplified Voice Equipment); fully mobile, interactive McGruff the Crime Dog robot with audio and optional voice modifier; and McGruff and Cruiser® Robot with enhanced electronic audio features and optional Whelen™ rotating beacons. Click here or call 800-762-6876 to order or request a catalog.


SmartSigns


Signs include McGruff and messages about neighborhood watch, bullying, bike safety and more. Click here or call 800-952-1457 to order or ask about custom imprinting.
Become a McGruff Licensee
If your business is interested in creating and selling McGruff-branded products, contact us to request more information.