Help us take a bite out of crime ®
The National Crime Prevention Council (NCPC) has partnered with Canon U.S.A., Inc., a leader in digital imaging solutions, to promote awareness around the safety risks of using counterfeit power accessories, such as batteries, chargers, and external flashes.
To learn more about what Canon is doing to educate consumers about safety risks associated with counterfeits, visit usa.canon.com/aboutcounterfeits.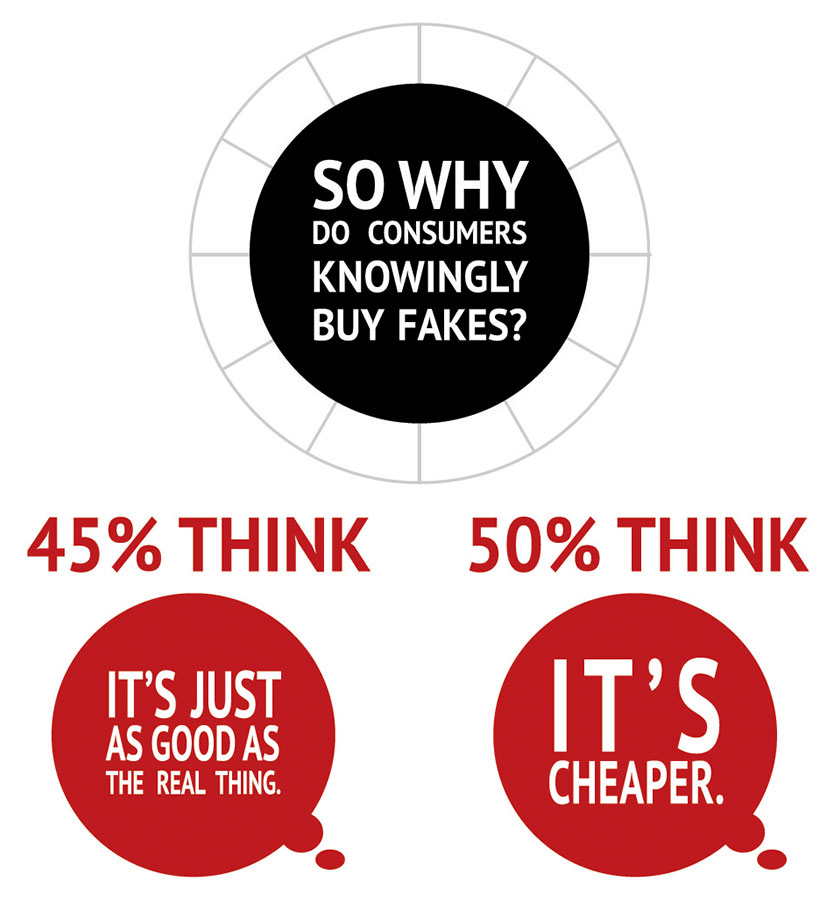 *Based on a survey commissioned by Canon and conducted by Daniel J. Edelman, Inc. in November 2013 involving 1,069 U.S. adult consumers age 18 and older who said they had purchased consumer electronic products within the past year.
COUNTERFEITS CAN BE HARD TO SPOT
Outside appearances are misleading, but inside there are striking differences. The counterfeit reveals poor quality, careless workmanship and contains a fraction of the components than that of the genuine Canon counterpart.
GENUINE
Inside of a Genuine
Canon Charger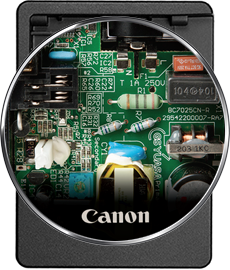 Built with heat management
technologies for your safety.
COUNTERFEIT
Inside of a Counterfeit
"Canon" Charger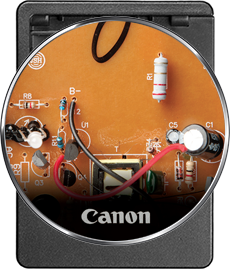 Built with no regard for
your safety.
2016-2017 Crime Prevention Month Kit
Legitimate inventors, manufacturers, and marketers have poured their creative energy into developing authentic products, whether it's movies, music, electronic devices or accessories. The people who steal the ideas are thieves whose crimes are punishable with serious penalties.
Some of the most frequently counterfeited goods are electronic devices and the accessories that go with them, including batteries, chargers, and external flashes.
NCPC is proud to have Canon sponsor this 2016-2017 Crime Prevention Month Kit. It is designed to tackle the problem of counterfeiting head on, with information and tips you can use throughout the year.
Campaign Materials
Counterfeiters, especially those manufacturing fake consumer electronics, are getting better and better at what they do. Thanks to today's technology, they're able to make products that aren't just lookalikes, but near-identical copies of the authentic product.
Counterfeit accessories can be dangerous. They may overheat, smoke, melt, or ignite and could cause bodily injury or property damage.
Educational Handounts
NCPC and Canon have teamed up with Young Minds Inspired on this consumer education program.
Designed for high school and college classes in photography, cinematography, photojournalism, and imaging technologies, these materials will educate on the dangers of buying counterfeit camera accessories, and provide them with the tools to know the difference. Visit www.ymiclassroom.com/ncpc for more information.
Here are printable sheets designed to be printed or photocopied for your distribution. It has a space for sponsors, local phone numbers, and addresses.
Although these materials are copyrighted to protect their integrity, you may produce as many copies as you would like for free distribution as long as you do not change the text or delete NCPC's credit line without written approval from NCPC. Some printers will need to see written proof that you have permission to print or copy these materials before they will proceed with the job; this page serves as that permission. You may add your local group's name, address, phone number, and website where space is provided.
Report Counterfeits
Report any suspicious activities or products
So how can you avoid purchasing counterfeit products and contributing to organized crime, gang activity, and other criminal activities?
If you believe that you've been duped into buying a counterfeit:
Report it to the manufacturer of the legitimate product
Contact your credit card company immediately to challenge the charge
Report it to:

Your local law enforcement agency
U.S. Consumer Product Safety Commission (if safety is a concern)
For Canon products you can report any questionable sources or purchases by calling: 1-855-46-CANON.
For Help
The National Crime Prevention Council is combating the trade in counterfeit goods with its Intellectual Property Theft: Get Real campaign. The Get Real campaign homepage can be found on the NCPC website at http://www.ncpc.org/topics/intellectual-property-theft.
Other sources of help and information include:
Get involved with the fight against illegal counterfeiting.
Join the conversation using #SpotTheFake.