Alcohol and Drugs: Legal Consequences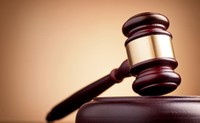 Unlawful possession of a controlled substance or paraphernalia is a criminal offense. Depending on the state, you could be charged with a felony and face hefty fines or serious jail time. In some cases, you can face charges for being in the company of a person in possession of illegal substances, regardless of whether you were aware of the drugs. First-time offenders occasionally are shown leniency and issued a lesser penalty; however, with each subsequent offense, penalties get harsher. Charges for possession can be tacked on to other charges. For example, if you're pulled over for speeding and the police officer finds you in possession of an illegal substance, you will be charged with an additional offense. Determining whether the charge is a misdemeanor or a felony is based on three factors: type of drug, amount of drug, and intent.
Drug Type

The more dangerous the drug, the more likely you are to be charged with a felony. Typically, possession of marijuana is considered a misdemeanor, whereas possession of cocaine or methamphetamines is a felony.
Drug Amount

State guidelines regulate what amount will constitute a felony. The higher the amount of a controlled substance you have in your possession, the higher the consequences.
Intent

Getting caught with a controlled substance with the intent to distribute or sell the drug is a felony charge. Intent can be based on the amount of product or paraphernalia, such as scales, portion-sized bags, and large amounts of cash.
Alcohol
If you are younger than 21 years and are found purchasing, possessing, or consuming alcohol, you will be charged with a misdemeanor. Misdemeanor charges can result in large fines and up to one year in jail. In addition, misdemeanor charges will be on your permanent record and could affect your ability to get jobs in the future, particularly ones that require a background check.
In addition, a conviction for using, distributing, or possessing a fake ID will remain on your permanent record and can impede your chances of being admitted to college and limit potential job opportunities. In addition, if convicted, you will lose your driver's license for a year and face fines, jail time, and community service. Be smart and be yourself. If everyone in town or on campus knows where to buy a fake ID, chances are the police also know.
Driving Under the Influence/Driving While Intoxicated
Most states have adopted a legal blood alcohol content (BAC) level of 0.08 when determining cases of Driving Under the Influence (DUI)/Driving While Intoxicated (DWI). It is illegal to operate a motor vehicle with a BAC of 0.08 or above. If you are younger than 21 years, it is illegal to operate a vehicle after consuming any amounts of alcohol.
Drunk driving laws vary state by state. In most states, a first-time DUI conviction is considered a misdemeanor. However, depending on the circumstances (i.e., BAC and injuries to others), a first-time offense can be charged as a felony. The punishment for a DUI is costly. With attorney fees, court costs, alcohol education courses, and increased insurance rates, a DUI can cost as much as $10,000. Your license will be suspended, an ignition interlock may be installed on your car for as long as a year, and you may be sentenced to a mandatory five- to 10-day jail sentence. More importantly, you could injure or kill yourself or others. Never drink and drive.
Plan ahead when you're going out:
Have a designated driver or taxi drive you home.

Drunk driving leads to about 17,000 deaths a year, and 1.5 million drunk drivers were arrested during the last decade.1 Think about your action before getting behind the wheel of a car if you've been drinking. Keep in mind that the cost of paying for a taxi is far less than that of being charged with a DUI or being responsible for taking an innocent life. Take turns being the designated driver with your friends. One night off from drinking won't leave you out of the fun of being with your friends.
Make sure your designated driver stays sober.

Don't let your designated driver drink! Lots of people may say that after one or two drinks they are still able to drive, but never let your friends take that risk. They may not feel the effects of the alcohol, but they won't be able to react quickly if their decision-making process is slowed.
Charge your cell phone and have cash.

In the event your designated driver becomes intoxicated or you get separated from the group, have enough cash on hand to call for a taxi. New regulations require taxi services to have automated debit machines in the back seat for payment. However, some cities and taxis may not comply or may have different guidelines.
1 National Institute on Drug Abuse, National Institutes of Health, U.S. Department of Health and Human Services. Drug Facts: Prescription and Over-the-Counter Medications. Bethesda, MD, 2009. Available: www.drugabuse.gov/publications/drugfacts/prescription-over-counter-medications.