McGruff the Crime Dog's New Look
McGruff the Crime Dog reveals his new look at a Home Depot Kid's Safety Event.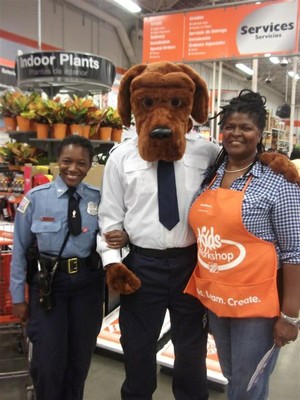 Crime Prevention Month is officially here! This year, October marks the month when countless Celebrate Safe Communities events take place across the country and McGruff the Crime Dog asks each of you to help him Take A Bite Out Of Crime!
The National Crime Prevention Council (NCPC), home of McGruff, gave the famous icon a makeover for his 30th Birthday last year and the Metropolitan Police Department was the first law enforcement agency to feature his new costume on Saturday, October 1.